'It's Perfectly Normal' will be retained in young adult section, by 2-1 vote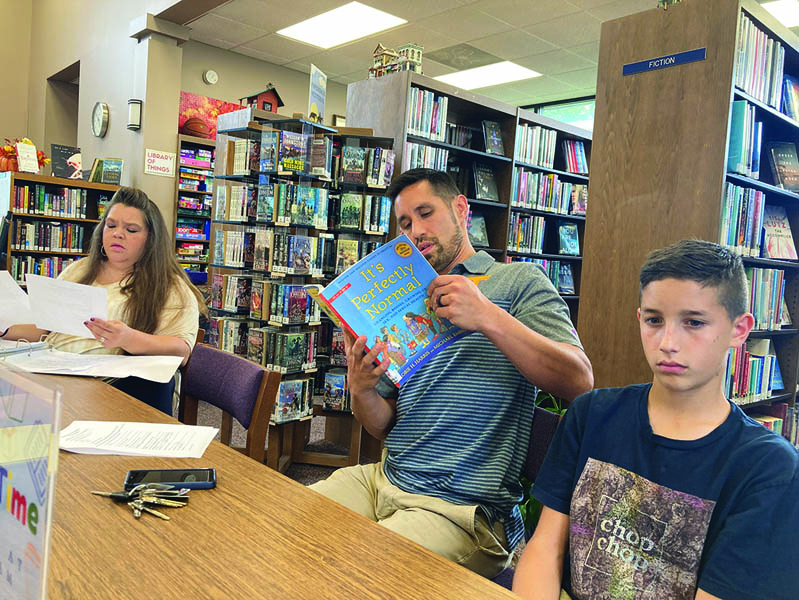 Unlike many recent public meetings concerning "controversial" books housed in Anderson County's libraries, the library board subcommittee meeting Tuesday, Sept. 12, was very civil with all participants respectfully listening to opposing views.

The purpose of the meeting, held at Rocky Top Library, was to consider challenges to the book "It's Perfectly Normal."

Tuesday's subcommittee meeting resulted in "good points" of the book outweighing the bad points.

The committee voted 2-1 to retain the book in the young adult section of the Clinton Library.

Christy Hibbler cast the lone dissenting vote. "To me there is nothing perfectly normal about this book," she said.

The book had been challenged in February. At that time, the book, which is found at the Clinton Library, was moved from the juvenile to young adult section.

The juvenile section is for readers from 10-12 years of age. The young adult section is for those 13-17.

The book was challenged at the subcommittee meeting under the new rules recently adopted by the library board.

The new rules state that any challenges will be considered by a three-person subcommittee.