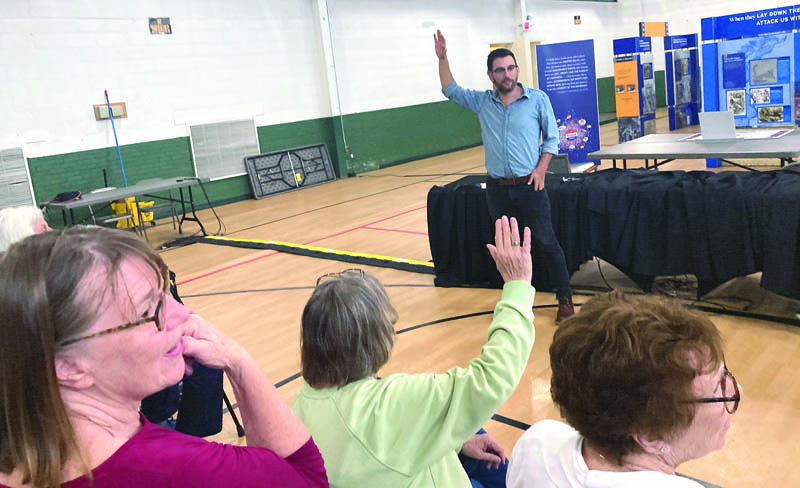 Green McAdoo Cultural Center Director Adam Velk has been challenging students and adults with questions about voting and protests.

His presentations relate to "Voices and Votes: Democracy in America," a traveling Smithsonian Institution exhibit that came to his museum in Clinton March 28 and was on display until Saturday, May 6.

The exhibit took visitors through a tour of voting and election campaigns throughout history.

It also covered other ways people influence the government, such as protests, petitions and lobbying.

Velk's activities have related to those topics. He said he's led discussion activities for more school groups than he could count.

More recently, the Anderson County Democratic Party participated in one such activity. He told The Courier-News he would also host the Anderson County Republicans if they asked. To him, the exhibit and activities go beyond partisanship.

"Regardless of where you stand on the political spectrum, voting is one of the best things you can do," he said. He said that was a lesson from his mother.