Shelter cat 'Tippy' needs a 'furever' home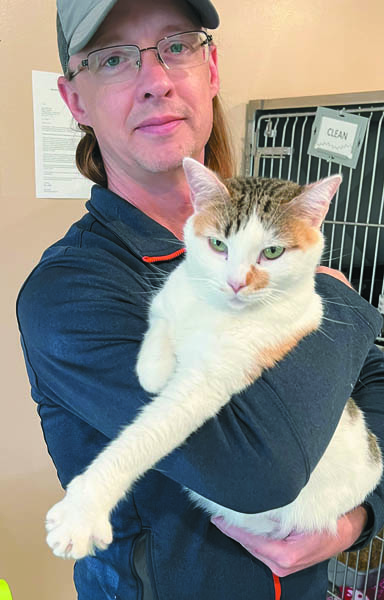 This precious female calico cat, who has apparently never met a stranger, has been the resident feline at the Anderson County Animal Shelter since she arrived as a pregnant stray in 2020.

Since then, Miss Personality has become pretty much the shelter's official four-legged greeter, who loves all the attention from whoever takes the time to give it. And she gives it right back.

She has also played another important role: foster mom to a litter of abandoned kittens, whom she raised as her own after the litter she gave birth to moved on to their new homes.

Now, even though "nobody here wants her to see her go," Tippy has been put up for adoption, said Damon McKenna, who took over last month as the center's new director and Anderson County's animal-control officer.

"It's for her safety and the opportunity for her to be in a real home of her own," McKenna said of the decision to part with Tippy.