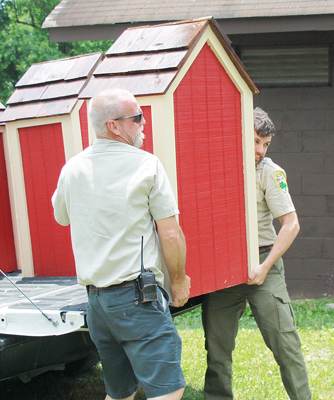 In an effort to promote literacy in the area, Norris Dam State Park has set up "free libraries" in their campgrounds and cabin areas.

One might even call them a library in a box.

"State Parks are wonderful places to unplug and enjoy all that nature brings." Said Park Manager Mark Morgan.

"After spending a long day hiking, boating, or swimming, people can curl up next to a campfire and enjoy reading a good book by themselves or with their children."

The boxes are being crafted out of donated newspaper stands.

The Knocville News Sentinel helped out with the donations.

If you are interested in spreading your love of literature and donating books, you can bring them to the Park Office or feel free to swap out a book in any of the free libraries around the park.