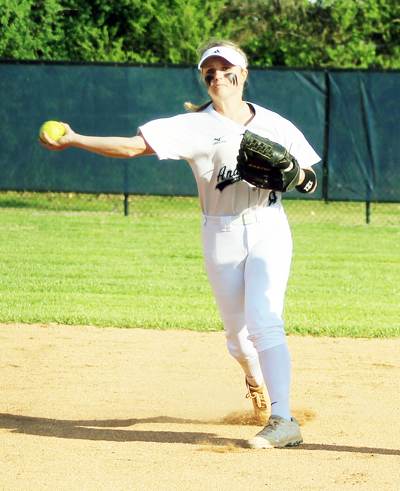 Anderson County High School's Maddie Sickau was named the Tennessee Softball Coaches Association Miss Softball for 2018.

Sickau was also named to the TSCA All-State team. She is the first Lady Mav to be named All-State and also the first to win Miss Softball honors.

Earlier this year, Sickau accepted a scholarship to play softball at the University of the Cumberlands in Williamsburg, Ky. Sickau was a four-year starter for Anderson County and a fixture at shortstop for the Lady Mavs.

"She was the catalyst for our team. If Maddie Sickau did well, the Lady Mavs did well. She was a leader all four years. Her freshman and sophomore years she wasn't very vocal. She led by example in her play and her work ethic," said Allen Russell, head coach of the Lady Mavs.

"She batted one, two, or three for us at various times in her high school career and excelled in each spot," he said.

As a senior, Sickau batted lead-off and hit a career high seven home runs.

"She could bunt for a hit or put it over the fence," Russell said.

Sickau will also be playing on the Senior East All-Star team this week in Lebanon. All-Star teams from East, West, and Middle Tennessee will face each other in a round robin format.

Russell will coach the East All-Stars.

Following those three games, a Tennessee All-Star team will be selected from the three All-Star teams (by the coach of the winning All-Star team) to face the Kentucky All-Stars on June 27 in Bowling Green, Ky. It will be the 13th game between the Tennessee and Kentucky All-Stars.