Norris area sees increase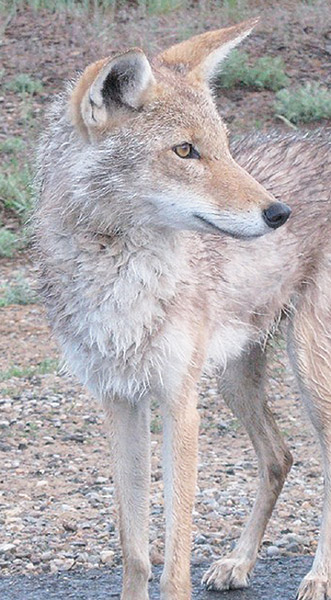 Volunteers with the Norris Animal Shelter said last week that there has been in increase in coyote sightings in town, with several sightings on Hilltop Lane.

While coyotes are not native to East Tennessee — they are native to the American prairies — they are well established here, according to shelter volunteer and wildlife student Lindsay Pirkle.

"They're here to stay," she said.

Pirkle is on Norris' animal commission and said while she doesn't believe there has been an increase in them, people are spotting them more often. Norris and the surrounding area is the perfect environment for them.

"We have trees, pockets of woods, and all our fairytale cottages scattered throughout it all," she said.

"They've done really well since they moved east. Our coyotes here are bigger than they are out west. They can make it anywhere; you'll see them in the middle of Farragut."

January and February are mating season for coyotes. That means they'll be more visible and active, even during the day.

It's important to protect your small pets, as coyotes will eat anything from grass to small mammals, according to Pirkle.

She recommends the following to keep pets safe:

1. Never feed wildlife or leave food outside.

It's bad for wildlife health and is proven to change their behavior and decrease their fear of humans.

2. Keep cats indoors, and always walk dogs on a leash.

Coyotes will get to an unattended pet before you do. Remember that an invisible fence keeps your dog in your yard, but they do not keep other animals out.

3. Stay in well-lit areas or carry a flashlight.

If you see a coyote in your yard or during a walk, don't run. Make yourself seem larger and yell or throw rocks or sticks. Coyotes will take an opportunity if they can get it, but they aren't stupid.