Diamond Dragons look for some improvement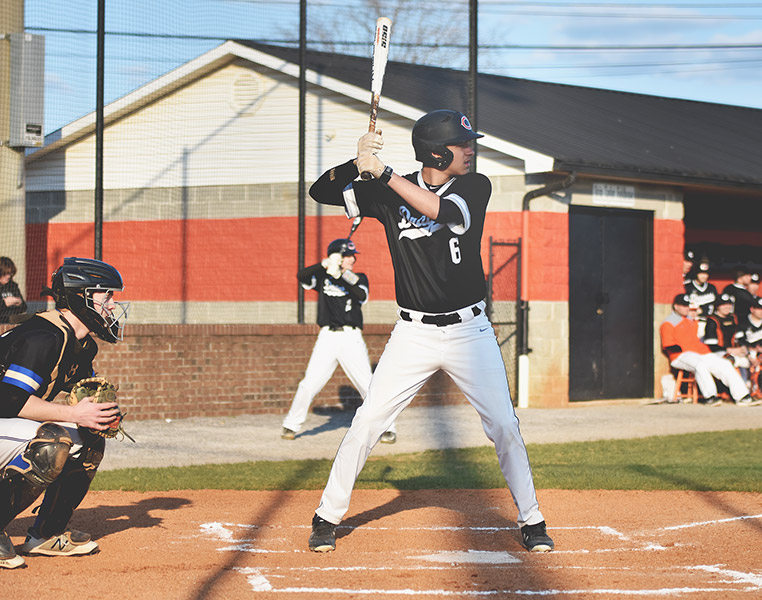 The Clinton High School Baseball Dragons (4-6) had a rough week of Spring Break.

The Dragons played five games last week, but could only finish as victors once.

Last Monday, Clinton hosted the Karns High School Beavers, in the first game of a home-and-home series.

Karns put three runs on Clinton in the top of the first inning and never looked back, as they defeated the Dragons 6-1.

The Clinton bats struggled to get going, as the Dragons combined for only three hits in the contest. Also, the Dragons only cashed in one of their three hits.

In opposition, the Beavers showed efficentcy with their baserunners, and brought five runs in to score.

At the plate, Luke Johnson had Clinton's lone RBI, and was also hit by a pitch.

The Dragons looked for revenge the next day, when they traveled to Karns.

However, Clinton's attempt at revenge failed, as the District 3-AAA leading Beavers blanked Clinton 10-0.

The Dragons would pick up their lone win of the week in the first contest of a doubleheader against Coalfield, 1-0. Luke Johnson earned the win for Clinton. Johnson pitched all five innings, and threw 47 strikes out of 73 pitches. He gave up three hits, no runs, walked two, and tallied 9 K's.

In the bottom of the third, with the bases loaded, Chase Lockard would deliver the game-winning RBI.

Lockard hit a ground ball to the Coalfield shortstop, who chose to get the force out at second, which resulted in Logan Bowling crossing the plate from third.

In the second game of the evening, the Jackets would take a 5-3 win of the Dragons.

Luke Johnson and Jackson Leinart would both tally RBIs in the loss. Clinton ended the week by hosting Pigeon Forge High School.

However, in the battle of the orange and black, the visiting Tigers would put seven runs on Clinton in the top of the first, and cruise to a 13-0 win.

Clinton looks for improvement this week, as the Dragons host Halls on Wednesday at 6:00. Then, Onieda on Friday at 6:00, before traveling to Cherokee High School on Saturday.