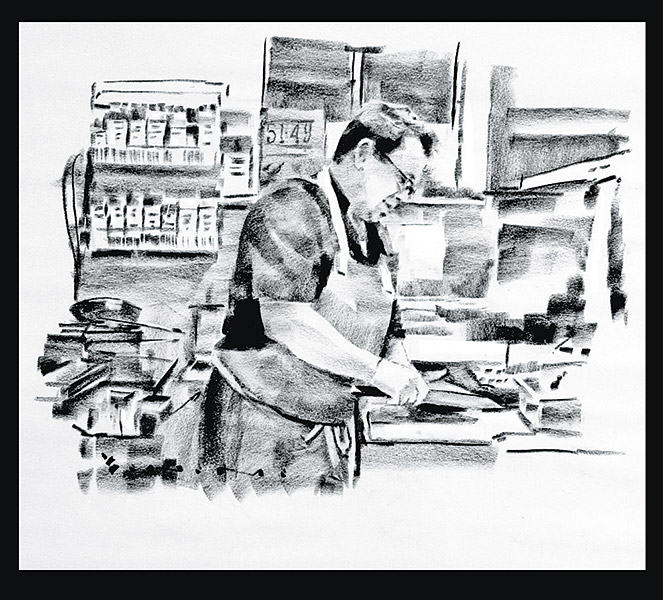 Where everybody knows your name…

John Fletcher, head chef and owner of Vega Cafe and Smokehaus in Norris, spends more time at his restaurant than he does at home.

But to be fair, it's a second home to a lot of people these days.

Customers are often greeted by name as they walk through the door, and Fletch will emerge from the kitchen just to offer a hug or a handshake to his steady flow of regulars.

Fletcher, called simply "Fletch" by his friends, has a goal of feeding everybody.

I think he's got Norris covered.

The food is a blend of gourmet and Southern favorites, often with Cajun influences. Fletcher opened the restaurant in November and has built a strong customer base.

"But not everybody knows about us yet," he said.

Fletch was in an accident before moving to Norris. Doctors told him he'd never walk again. He has residual pain, but he doesn't let that stop him.

"My drive to cook gets me past anything like that," he said.

Everyone has a story, and this series offer a small glimpse into the lives of others.

LaFollette resident Joe Bonomo is a prolific, successful artist, and is passionate about portraiture. He spent many hours in Anderson County recently photographing people in town and learning a little about them, and then going back home and creating their portraits.

To find out more about Bonomo's art, visit bonomoart.com, on Facebook at Facebook.com/artofjoebonomo, and on Instagram at @bonomoart. This series, however, is only available in The Courier News.