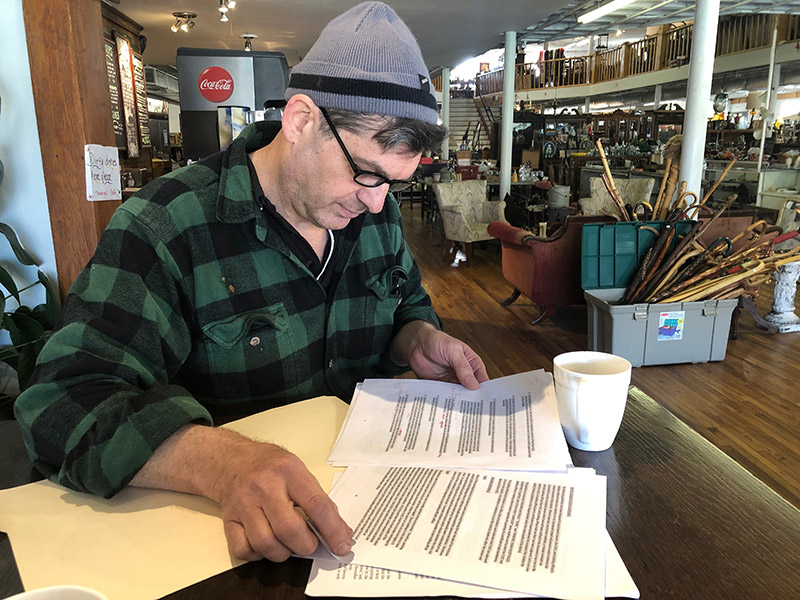 During a public hearing in Clinton on March 25 regarding changes to the city's zoning ordinances, business owner Craig Hansen made recommendations to council that he believes would encourage growth in the downtown area.

The public hearing was about an ordinance amending the zoning of the historic district in Clinton to allow for single family residential homes.

Hansen owns the Cadence Craft and Trade on the corner of Market and Main Street. Known locally as "the old Daugherty building," it has 24 apartment units on the top floor plus 16 boarding house rooms, according to Hansen.

They are not up to code yet and renovation has not yet begun, but Hansen is interested in pursuing the possibility.

He recommended a number of changes to the proposed ordinance. For example, the ordinance read that "residential developments shall provide a minimum one on-site parking space per dwelling unit."

Hansen recommended striking that or adding "where current public or street parking is not available within 800 feet."

In a follow-up interview, Hansen said that when Gianni Longo came to Clinton and presented his downtown vision, Longo stated that there was plenty of parking available in the area.

When it comes to reviewing projects, the city established the Clinton Historic Zoning Commission in 2006. Hansen questioned what the resolution process would be if the CHZC doesn't approve of a proposed plan. He suggested an arbitration process, and to have that established within the city's printed guidelines.

"Currently you have to go to chancery court, and that can take six months to a year to resolve, and that's hard," Hansen said.

Hansen believes that growth is coming to Clinton, and soon.

Sooner than the city might be planning for, according to Hansen.

"The historic district has very strict controls on what you can and can't do," Hansen said, noting that that is a positive thing. "But outside of the historic district, there are significantly less controls. The problem with that is you can't really maintain the continuity of the town."

Outside of the historic district, there's nothing that prevents the town from being eaten up with strip malls as development continues.

"Then it becomes undesirable," he said. "Do you really want to be just like everywhere else?"

Hansen discussed the difference between Gatlinburg and Sevierville. One is strip malls and hotels — the other is a destination.

"We can be a destination," he said. "Clinton doesn't want to be Sevierville. We want to be a Gatlinburg. I think the city should move a little quicker and keep moving forward on the vision of Gianni and the architectural vision of the city. Go ahead and make the changes that don't cost much, like changes in the codes."

By developing strict codes, more thought can be put in to what exactly citizens and leadership want this town to be.

He believes that city leadership is listening, "not just to me but to others who are wanting to make changes."

He credits Anderson County Chamber of Commerce President and county commissioner Rick Meredith for pursuing thoughtful, deliberate progress and growth.

"We need a longterm plan," he added.

City council passed the ordinance without the recommended changes on March 25.