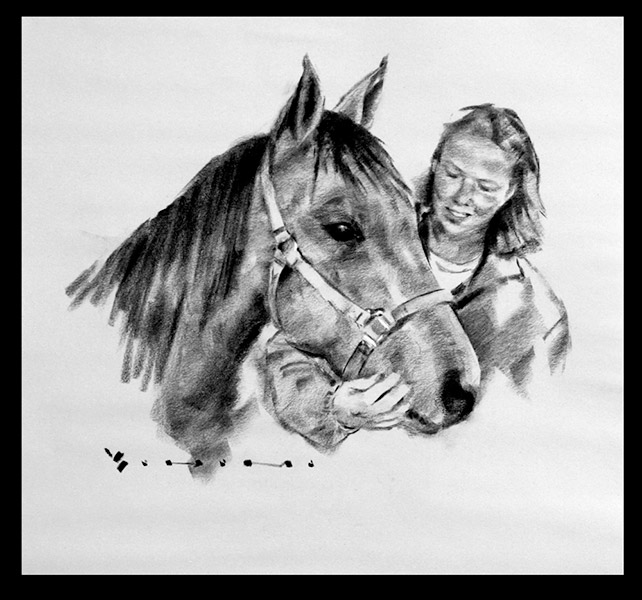 Amanda Evans lives on the land that belonged to her father, and his father before that. After inheriting the land when her dad, Brad Vannoy, passed away, Evans and her husband Neil decided to take a leap of faith.

Amanda quit her position as director of adult education for the Tennessee College of Applied Technology and Neil resigned from his position as director of transportation for highway transport. They moved their whole family back home.

Within a matter of a few short years, they transformed the former dairy farm into a sprawling, vibrant horse ranch.

Much of the work that Evans' father originally did can still be seen, though, like the holes he drilled in a concrete pad to keep his cows from slipping.

"My dad's been gone a long time, but every day, he's here," Evans said.

Every acre of Clinch River Stables is beautifully maintained, a testament to the Evans' love of the land, and family.

LaFollette resident Joe Bonomo is a prolific, successful artist, and is passionate about portraiture.

He spent many hours in Anderson County recently photographing people in town and learning a little about them, and then going back home and creating their portraits.

To find out more about Bonomo's art, visit bonomoart.com, on Facebook at Facebook.com/artofjoebonomo, and on Instagram at @bonomoart. This series, however, is only available in The Courier News.