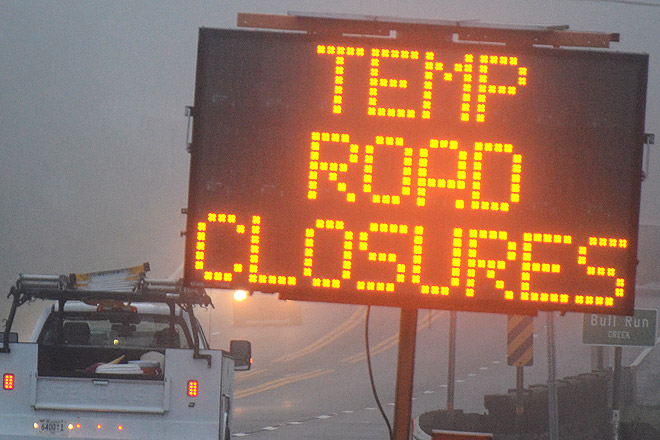 Beginning around 6 a.m. Sunday, April 14, US 25W will be closed near Lonesome Dove Lane. This is expected to happen several times during the day — traffic is expected to be interrupted from 6 a.m. – 4 p.m.

The heavy rainfall in February destabilized the hillside on the east side of the road near Beck's Curve. Tennessee Department of Transportation crews have been shoring up that side of the road and Clinton Utility Board (CUB) crews have been placing new poles on the opposite side of the unstable hillside as well.

Crews are expected to start moving power lines across the road at about 7 a.m. Sunday. During the switch over 25W will be closed to traffic.

The line transfers are expected to last about 15 minutes and once the line has been moved traffic will be allowed through.

This will happen several times during the day as CUB lines have to be moved, then other provider's lines — Iris, Comcast, Verizon, AT&T, and Frontier Communications — will also be relocated.

"TDOT's maintenance crew will stop traffic up to 15 minutes at a time to swing the line across the road," a joint release from the utilities said.

Signs have been posted along both directions of 25W to inform motorists of the closings.