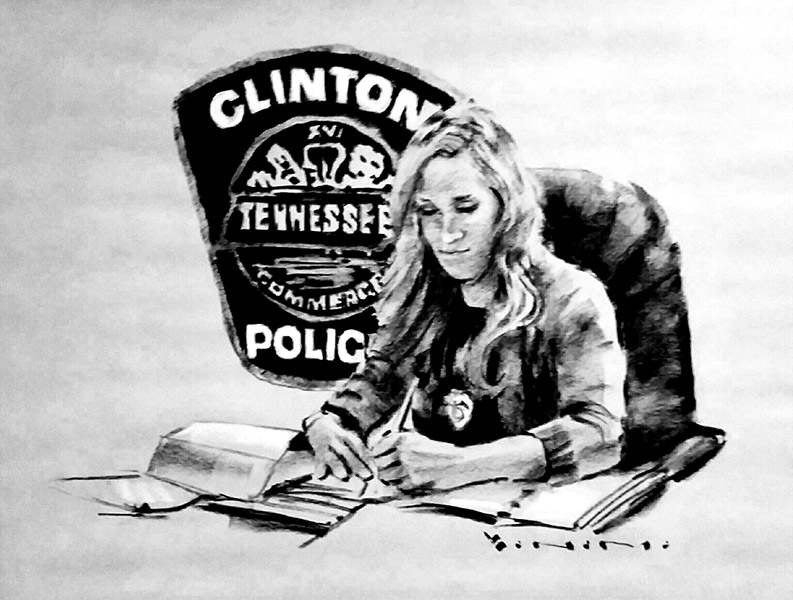 At age 19, Clinton Police Department's Detective Sgt. Danielle Alexander joined the Army and became a member of the military police.

Aside from a few years when she stayed home with her oldest son, law enforcement is something she has always done.

Alexander is originally from California, and brings a West coast breeziness to a position that is challenging, to say the least.

She works in evidence, making sure that it's accounted for and destroyed properly.

"The amount that comes in is overwhelming, which is surprising for a city our size," she said.

She is one of five female officers on a force of 34, which is an above-average ratio of women in this area.

The hardest part of the job, according to Alexander, is disappointing people.

"People expect a certain outcome from the police department," she explained. "They come to us for help, but we can't always help. Especially with civil matters."

Alexander hopes to be promoted to Lieutenant soon. She is passionate about building relationships with members of the community and making a difference in her part of the world.



LaFollette resident Joe Bonomo is a prolific, successful artist, and is passionate about portraiture.

He spent many hours in Anderson County recently photographing people in town and learning a little about them, and then going back home and creating their portraits. To find out more about Bonomo's art, visit bonomoart.com, on Facebook at Facebook.com/artofjoebonomo, and on Instagram at @bonomoart. This series, however, is only available in The Courier News.