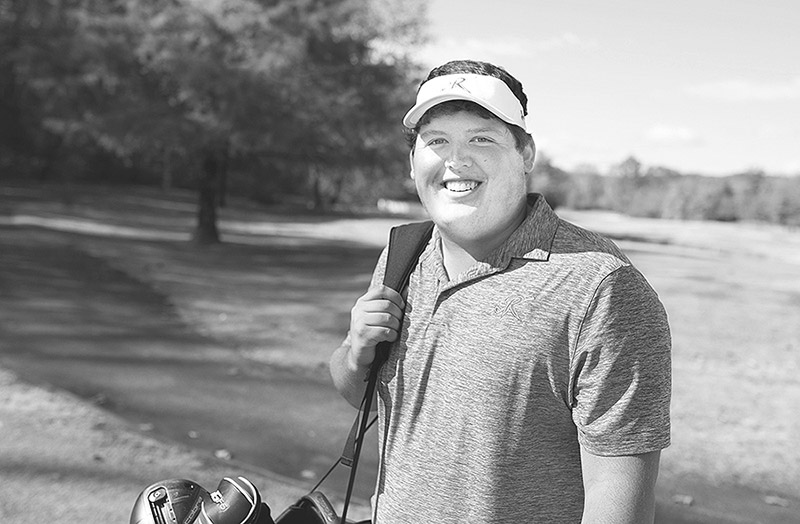 Sign up soon for the Roane State Golf Team Fundraiser Tournament at Oak Ridge Country Club

The second annual Roane State Community College Golf Team Fundraiser Tournament will be held Monday, July 1, at Oak Ridge Country Club.

All proceeds will go to assist the college's golf team with various expenses, including team travel costs and equipment. The event will begin with lunch at 11:30 p.m. followed by a shotgun start at 1 p.m.

Thirteen teams participated in the first tournament last year, "and we're hoping to have at least 20 teams this year," said Roane State Foundation Development Specialist Lauren Barber.

"Once again, we invite Roane State alumni to bring a team and enjoy fellowship with their fellow alums and other golfers and businesses in the region," said Coach Chris Griffin, who reactivated the program last year.

The event is a four-person SWAT format with one handicapped division and the fee of $600 per team covers lunch, range balls, greens fees and car, on-course refreshments and a gift.

Online registration is at www.roanestate.edu/golffundraiser or by calling Lauren Barber at 865-882-4507. The deadline to reserve a tournament slot is Monday, June 17. Checks should be made payable to Roane State Foundation, Golf Fundraiser.

Several categories of sponsorships are available. Contact Barber for information.

She said prizes will be awarded in several categories, including closest to the pin and longest drive.

Roane State Community College Foundation is a 501(c)3 charitable organization which exists to mobilize resources and partnerships in support of foundation scholarships and programs, to lead capital fundraising efforts, and to manage the foundation's endowment.

Roane State Foundation serves the educational, cultural, and service goals of the College and its students throughout the region via the College's nine campuses.