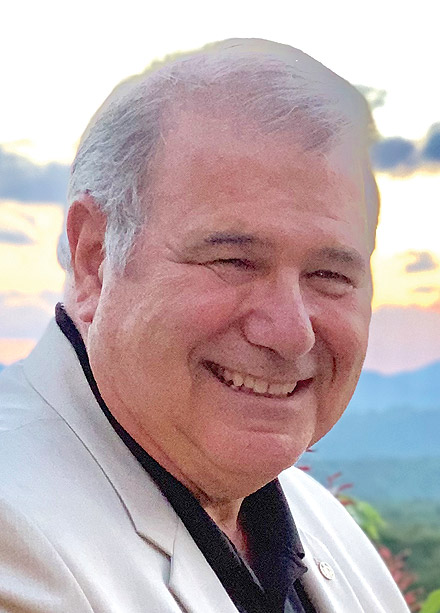 TVPPA President/CEP Doug Peters, presented the 2019 Richard C. Crawford Distinguished Service Award to Clinton Utility Board General Manager Greg Fay.

Fay, the longtime general manager at CUB, was presented the Richard C. Crawford Distinguished Service Award May 21 at Asheville, N.C., during TVPPA's 73rd Annual Conference.

Fay has worked at CUB for 42 years. He has served as TVPPA secretary/treasurer, Seven States Power Corp. Vice chairman, Distributors Insurance Co. chairman and chairman of the TVPPA Economic Development Committee.

"I love public power," said Fay, who was presented by former TVPPA Chairman and 2002 DSA recipient Bill Carroll.

"I love what we do, I love how we do it and I love who we do it for."

Established in 1908, the Crawford DSA is TVPPA's highest individual honor.

It goes annually to a TVPPA-member manager/CEO who's been active for at least eight years and has demonstrated exceptional leadership and service contributions to TVPPA and to public power locally and in the Valley, exceptional devotion to duty and contributed to the betterment of the community and the Valley.

The award was renamed in 2004 to honor retiring TVPPA President and CEO Dick Crawford, whose contributions to TVPPA were, and remain, singular in nature.