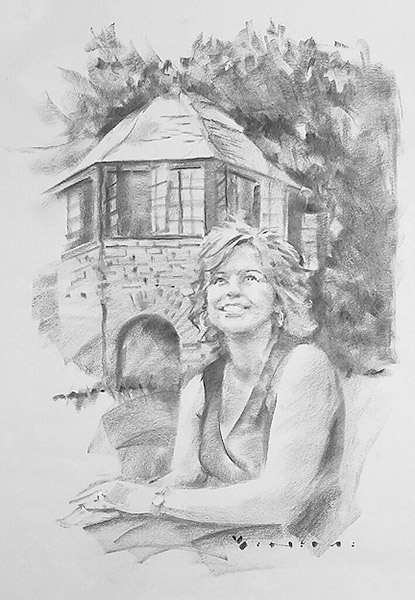 The Kincaid House is without a doubt one of the most beautiful homes in Clinton.

Owned these days by Melissa Charles and her husband, Jim, it's a real dream come true.

The house is named after the Kincaids, who were the original owners of Magnet Mills in Clinton.

"Mr. [Carl] Kincaid was very philanthropic and friendly and kind," said Charles. "Most of the boxwoods along [Eagle Bend] were more than likely given by Mr. Kincaid as gifts to his neighbors."

The Dutch colonial home is a Barber-McMurry house, just like the homes in Sequoyah Hills and around the university in Knoxville, according to Charles.

"Most of the homes this age on this street are," she said. "Mr. Kincaid made sure of that. He got their architects for them. He was just a fantastic person."

Charles lives in Oak Ridge, but her niece currently lives in part of the house and she and Jim hope to move into it eventually as well.

"I love Clinton," she said. "I love the sense of community."

And she loves her work at the Kincaid House. She's booked most of the year for weddings, and brides come from all over the region to have their special day there. And it's no wonder. The stonework — which came from the Norris Dam project in the 1930s — pristine landscaping and picturesque setting are an exquisite backdrop for a magical, memorable day.



LaFollette resident Joe Bonomo is a prolific, successful artist, and is passionate about portraiture. He spent many hours in Anderson County recently photographing people in town and learning a little about them, and then going back home and creating their portraits.

To find out more about Bonomo's art, visit bonomoart.com, on Facebook at Facebook.com/artofjoebonomo, and on Instagram at @bonomoart.

Crystal Huskey is a writer for multiple outlets in East Tennessee.

This series, however, is only available in The Courier News.