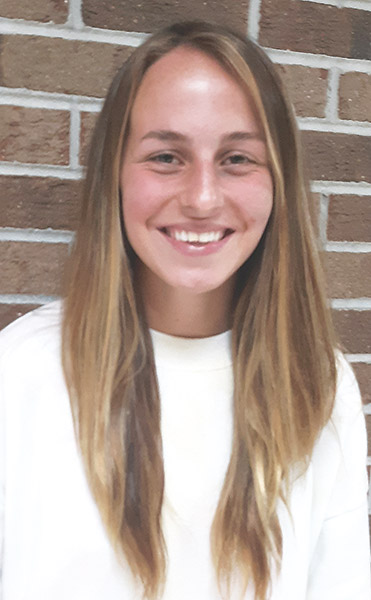 Natalie Bartley said she is the serious type.

She thinks before she speaks and has a quick smile.

The senior is a midfielder for the Anderson County High School Lady Mavericks. "But I really play all over the field," she said. And she likes it better when she's on offensive.

She's been playing soccer since she was six-years old.

On game days she said she and her teammates get together before the game to have a meal, talk about their day, and then do some homework.

"When I start doing my homework is when I start getting serious about the game," she said.

And even though she's played soccer since she was six, she hasn't picked up any pre-game rituals or superstitions.

Natalie just suits up and heads to the pitch with a single purpose in mind.

"Everything else goes away when I play," she said.

Eight quick questions:

If you weren't playing soccer you'd be …

Studying or spending time with my family and friends.

What music are you listening to now?

Ariana Grande.

Last book you read?

My sociology textbook.

What do you do to relax?

Watch TV or lay on the couch with my dog, Odie.

If you could have a conversation with one person, alive or dead, who would it be?

My grandmother.

Best memory as a child?

The time my dad bet me that I could not score six goals in a game, and I did and he bought me an iPod.

Best day of the week?

Saturday or game days.

Favorite teacher?

Mr. Wallace.

Twenty years from now you want to be remembered for …

How I treat others.