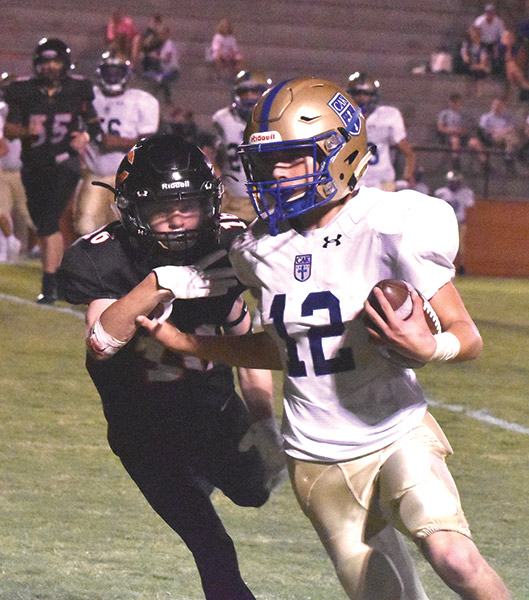 Clinton Middle School hosted Christian Academy of Knoxville (CAK) on Thursday, Sept. 19. Clinton finished on the short end of a final score of 20-14.

After a drive by CAK that took up nearly the entire first quarter, Clinton got the ball. On Clinton's second drive, Jovad Rodd scored, followed by a successful two-point-conversion carried by Luke Hensley, putting them up 8-0.

With 29 seconds left in the first half, CAK scored, but after a failed two-point conversion, Clinton was still ahead by two at the end of the half.

On the kickoff to start the second half, CAK recovered the ball after an onside kick, leading to them scoring and taking the lead 14-8.

Clinton answered with a sixty yard kickoff return by Travis Jackson, but their two-point-conversion attempt failed, leaving the teams tied at the end of the third.

CAK scored with six minutes left in the fourth and that's where things began to fall apart for Clinton. They couldn't get over that last hump to tie up the game to send it into overtime. CAK had their number and simply managed to shut down their drives and all of their attempts. Add to that some – ahem, questionable – officiating, and Clinton pulled up short when the buzzer rang, leaving the final score 20-14.

Clinton starts the playoffs this Thursday.