ACHS makes 15th appearance in championship tournament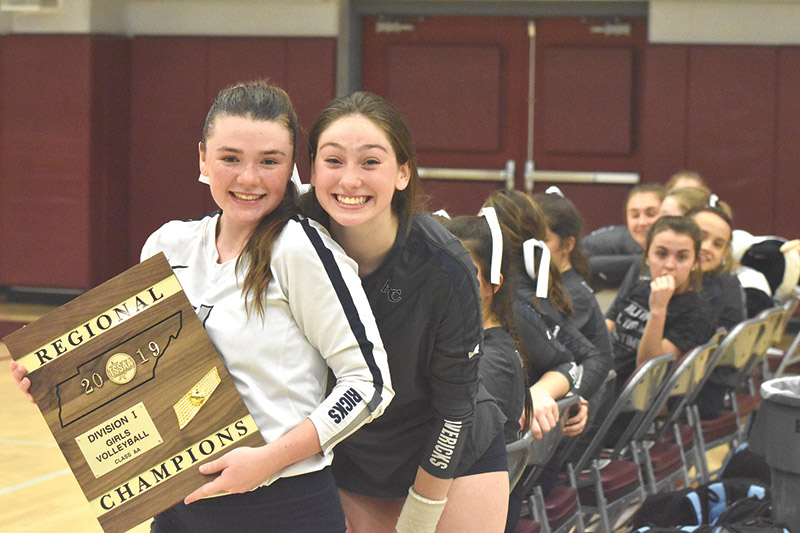 Anderson County High School's Lady Maverick volleyball team is back in state, playing the AA Tennessee Secondary School Athletic Association (TSSAA) State Volleyball Tournament.

The Lady Mavs have appeared in 15 state tournaments according to TSSAA records, it has been 11 years since their last appearance.

Anderson County won its only state title in at the tournament in 1999.

The Lady Mavs have also finished as runner-up four times.

The Lady Mavs made the state tournament in 1993, 1994, 1996, 1998, 1999, 2000, 2001, 2002, 2003, 2004, 2005, 2006, 2007, 2008 and 2019.

In 2000 and 2001, the Lady Mavs finished as runner-up to Page High School. In 2005, Anderson County lost the championship match to East Ridge. In 2008, the Lady Mavs finished second to Greenbrier High School.

The Lady Mavs record in state tournament play is 30-27.

The only "for sure" opponent for the 2019 Lady Mavs is the 11 a.m. Tuesday, Oct. 22, match against East Hamilton (35-10) on Court 1 at Middle Tennessee State University in Murfreesboro.

The winner of that match played at 3:30 p.m. Tuesday against the winner of Portland High School (41-10) against Lexington High School (28-12), on Court 1 at MTSU.

The loser of the 11 a.m. match played at 6:30 p.m. Tuesday in the loser's bracket, also on Court 1 at MTSU.

Results from Tuesday's matches were not available at press time Tuesday. Tournament play continues Wednesday at Blackman High School is Murfreesboro. The state championship game is Thursday.