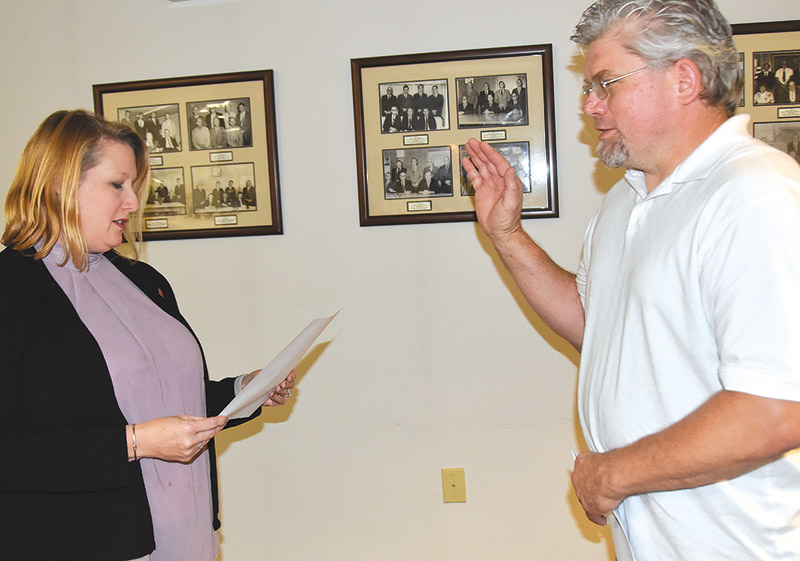 City Council members learned that Rocky Top will be getting a new fire truck thanks to a huge grant; and a new city councilman was appointed and sworn in during the recent monthly council meeting at City Hall.

Tony Devaney was picked unanimously by the council to fill the unexpired term of Brian Brown, who announced his resignation at the July council meeting, citing health reasons. The term runs until after the next council election in November 2022.

City Manager Michael Foster said the city is getting a $289,000 Community Development Block Grant from the state to pay for the fire truck, with a $30,000 contribution required by the city.

"We still have to go out to bid, but we expect the new truck to cost $275,000 to $285,000," Foster told the Courier News.

The council also approved a bond issue of $150,000 to help pay for additional fire equipment such as turnout gear and air packs for firefighters, among other items, as well as the $30,000 match.

That bond money would also be used for a new $20,000 roof for the recreation center, along with two new patrol cars for the for the Police Department, and $15,000 for tasers for Rocky Top police officers.

The new fire pumper truck will replace one that's 25 years old, and will become the city's prime fire response vehicle, Foster said.

The city's current 9-year-old pumper will move into a reserve role, and the oldest truck will be sold as surplus, he said.

The Rocky Top Fire Department also has a ladder truck it obtained from Clinton.

The department has three paid full-time firefighters and a part-time chief, along with a group of volunteers.

Council members also approved on first reading an ordinance rezoning "all parcels on Walden Drive and Willow Lane from R-1 Low-Density Residential to R-2 High-Density Residential."

Foster said the change brings the area into the higher-density classification that is already in place in adjacent areas.

The council also set a meeting of the Beer Board for next month to consider a permit for beer sales for the Family Dollar store.

City Council members also serve as the members of the Beer Board.