Dragons and Mavs square off Thursday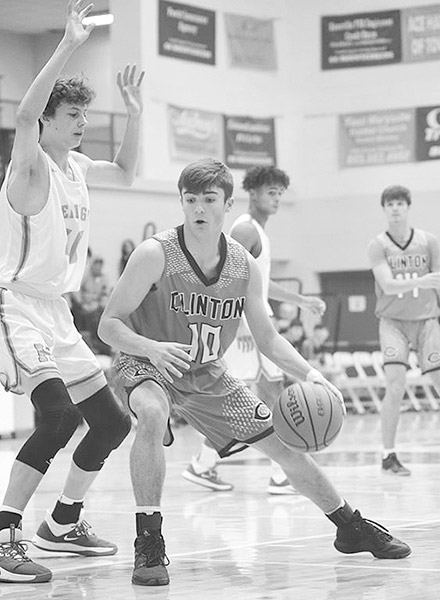 The Clinton Dragons will host the Anderson County Mavericks this Thursday for a traditional rivalry game.

Last year's game was an absolute nail-biter, with Anderson County winning 58-57 at their home court. This year, though, with Clinton hosting, the Mavericks won't have that home-court advantage.

Both teams are entering the game feeling strong, with Anderson County achieving a 5-1 record since the start of the season, and Clinton with the strongest team it's had in many years, according to head coach Chris Lockhard.

Anderson County is going into the game with an effective field goal percentage of 48-percent and a defensive rebound stat of 72.9-percent. The three-pointer rate is hovering at 33-percent at the time of writing. The Mavericks' only loss this season has been to Cumberland County 66-55. Meanwhile, their other five wins against Knoxville Ambassadors, Lenoir City, Loudon, and Oliver Springs have all been strong, decisive wins.

Players to watch out for in the game will be Eli Varner, Connor Martin, and Carter Jett. Varner has been vicious on rebounds for the Mavericks, while Martin has been the most effective on scoring. Jett has maintained a VPS (value points system) score of 2.06, meaning that his actions have caused very little detriment to the team relative to how much he's contributed.

Derek Wallace, head coach for the Mavericks, said the rivalry is a defining game for them this year and every year.

"This is the rivalry that really defines our seasons in a lot of ways. It used to be a lot more fun when we were in different conferences and we could play it and forget. But now we're in the same conference, it really matters.

"Clinton is good this year, and I think most people if they were being unbiased would have them or South Doyle as the favorites to win this year. Before I got here in '98, it was a really one-sided rivalry, and I don't think AC ever really beat them."

Chris Lockhard, the head coach for the Dragons, said he's looking forward to the game, but trying to stay focused.

"It's natural to look forward to a rivalry game, but as a coach, I have to keep them focused on our next game. The kids love to play big games with big crowds, but hopefully we can remain focused on us. We've got to stay focused on the game in front of us, not the games down the line. I'm sure Coach Wallace battles the same issues, but I guarantee both sides will be ready to play when we get there."

The game will take place at Clinton High School on Friday, Dec. 6, at 7:30 p.m.