Good things happened on and off the court for Clinton City Schools' programs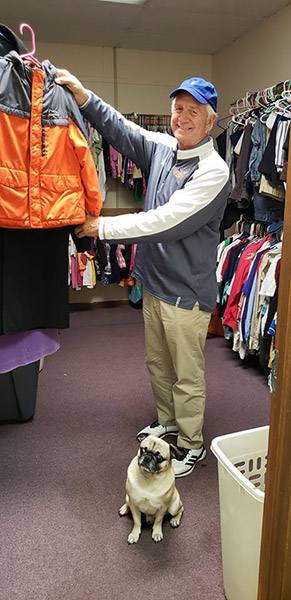 As the calendar shifts to 2020, the Clinton Blaze athletic program can celebrate a banner fall semester.

The basketball season recently concluded with the Blaze posting a 13-8 record and the Lady Blaze finishing 14-6. Both teams have completed their third year of competition. And after some growing pains during the first year, the Blaze and Lady Blaze have combined to win more than 50 games over the last two campaigns.

The accomplishments of the Blaze and Lady Blaze on the hardwood certainly haven't gone unnoticed by the community. Clinton elementary school basketball is a big hit as the two teams have played in front of 21 consecutive sellout crowds.

"Attendance has been through the roof," Clinton City Schools Athletic Director E.T. Stamey said. "We've had 21 straight sellouts and we have great parental support and we have great support from the community."

While the support from the community has always been there, Stamey is quick to point out that his opponents have been a big help for the success of the program. The Blaze teams played multiple dates against Grace Christian Academy, Episcopal School of Knoxville, Knoxville Christian School and First Baptist Academy of Powell.

And those schools travel well.

"I want this to be successful," Stamey said. "When I make a schedule, I look at who we can play and I love the schools like the Graces, Episcopal School and Baptist. Those schools travel well."

The Clinton boys recently hosted a team from the basketball hotbed of Kentucky. The Blaze won that game handily but Stamey said that more than 25 fans made the trip from Pine Knot in the Bluegrass State.

Success has come for the basketball teams, which combined to break nine team records.

Once the students return to school, preparations will begin for the Blaze bowling league and for the track program.

The bowling league will be an intramural venture and it generated community interest last spring. The track program started last year and the Blaze boasted several competitive athletes and Kenzlee Hutchison qualified for the Junior Olympics last summer.

Also, Knoxville Area soccer pro Chris Carroll has hosted several camps and clinics and Stamey said that he looks for those to return this spring.

Preparations are also in the works for baseball and softball camps. The dance team was also successful during basketball season.

The Blaze will also continue to have the reading club and the H2O Science Club and the teams also held a coat drive. Blaze athletes must be in high academic and behavioral standing to represent Clinton City Schools.