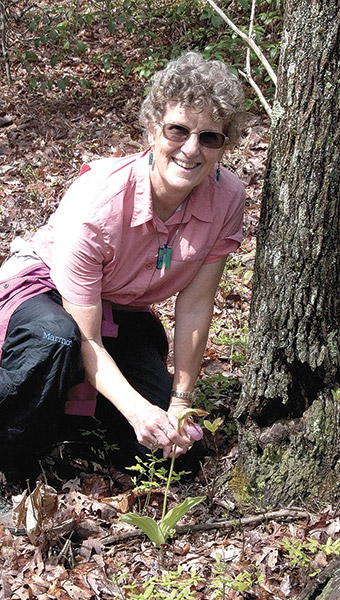 Mark your calendars for Saturday, Sept. 19, for the Fifth Annual UT Arboretum Society Butterfly Festival. Activities will go live online at 10 a.m.

In accordance with University of Tennessee guidelines for COVID-19 precautions, this year's festival will be presented online.

Co-sponsored by the UT Institute of Agriculture, this event has become one of the most popular events annually with more than 2,000 people attending in 2019. This will be a different festival from in the past, but the organizers say they are excited to bring some great online options.

A release of more than 200 Painted Lady butterflies and educational talks will be among the activities available online. Speakers will be naturalist Kris Light who will be speaking on, "The Magnificent Migration of the Monarch Butterflies to Mexico!" and area naturalist and author Stephen Lyn Bales on, "The Miracle of Metamorphosis."

More details on how to participate in the festival including local craft vendor offerings will be forthcoming through local media and Facebook facebook.com/UTArboretum

The Forest Resources AgResearch and Education Center which celebrated its 50th anniversary in 2014, is one of 10 outdoor laboratories throughout the state that are part of the UT AgResearch system. AgResearch is a division of the UT Institute of Agriculture. The Institute of Agriculture also provides instruction, research and public service through the UT Herbert College of Agriculture, the UT College of Veterinary Medicine, UT AgResearch and UT Extension, with locations in every county.

To learn more about the Arboretum Society, go to utarboretumsociety.org.

For more information on the program, contact mcampani@utk.edu.