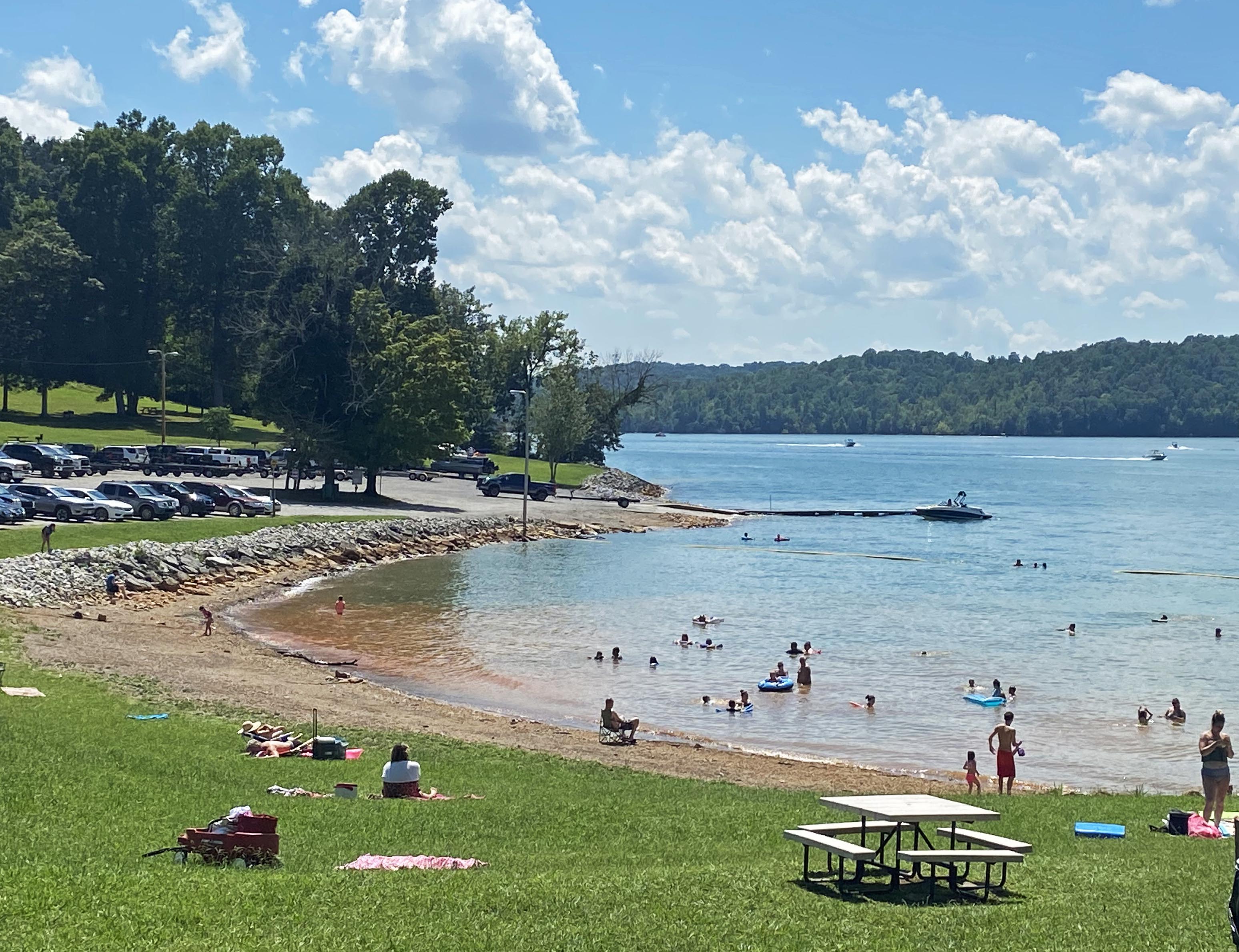 The Anderson County Park campground will soon be expanded, thanks to a $75,000 Tourism Enhancement Grant from the Tennessee Department of Tourist Development.

County Mayor Terry Frank said the grant was announced last week.

Anderson County was among 17 communities statewide that received the tourism grants this year, from among 69 that applied. The county will match the grant with its own $75,000 contribution to the project.

Stephanie Wells, the county's tourism director, wrote the grant application, which was submitted by the Anderson County Conservation Board, which oversees county parks. Board chairman is Chuck Fritts.

"A huge thanks to Chairman Fritts, the Conservation Board and Stephanie Wells for the partnership on this grant and all the hard work that went into the application," Frank said. "This is a huge win for our parks, tourism and our citizens."

Anderson County Park is the largest of the seven county parks, and is on Norris Lake at the end of Park Lane near Andersonville.

Mayor Frank said the $75,000 grant will help pay for an additional 10 RV sites, and to add electricity to the 13 tent sites, which would in effect bring an additional 23 sites for RVs and travel trailers.

The park campground now has 10 short-term RV/travel-trailer sites with water and electric hook-ups, 13 tent sites with water but no electricity, 45 long term sites, a group camp area with water and electrical hookup, and a boat ramp for campers.

The Anderson County Park also has a playground area, a public swimming area, a public boat launch, two picnic shelters and a six-mile hiking/biking trail.

Wells said the total of $150,000 will pay for extending electricity to the 13 existing tent sites, and adding 10 new electrical sites.

"Depending on how the bids come back in, we are going to make sure the infrastructure is there to put in an additional bathhouse – water, sewer and electric," Wells said. "We won't have enough money to build the bathhouse now, but we would at least have the infrastructure. There is already a bathhouse close by.

"We might have to wait on another grant, but for now, there are no definite plans for the additional bathhouse.

"We just started a campground reservation system at the park, and that will attract people from out of town and out of state, and allow people even in the county to reserve a site," she said. "This way people can plan well in advance."

Reservations are now open for the period from Sept. 8 through Nov. 30, Wells said. "Starting Jan. 1, they can make reservations for next season, which runs from the beginning of March through end of November.

"I think we will start seeing the park become full capacity," Wells said.

"Even people who are tent camping like to have electrical hookups. And we have a lot of snowbirds that come in October and November, then go on to Florida when our park closes. They will be buying groceries, spending money," she said.

The grant requires that the campground project be completed by April 14, 2022.