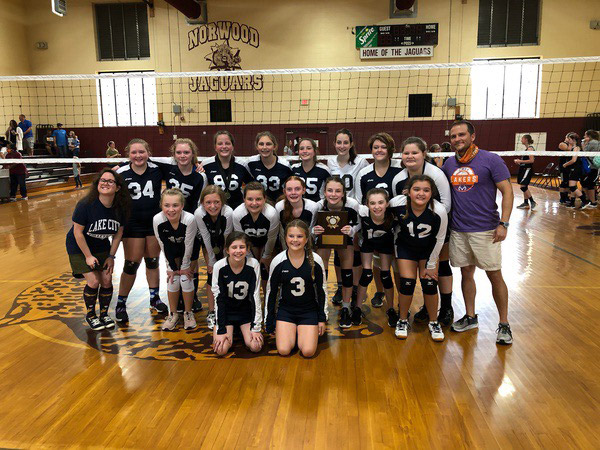 Lake City Middle School

Lake City School played Jellico away on Tuesday, Sept. 8, and came away with one of two wins, this week, winning the first set 25-14 and the second set 26-24.

After that, they faced off in a double-header against Horace Maynard Middle School and Elk Valley at home. The Lady Lakers lost to HMMS in a close 22-25 first set, and lost the game in their second set, going 7-25.

They finished the double-header with a strong win over Elk Valley this week, winning two back-to-back sets 25-21 and 25-17, respectively. Lake City Middle finished their regular season by beating Norwood and Jellico to win the 2A Small School District.

Norris Middle School

Norris Middle had a mixed week, with a rematch against Clinton at home on Sept. 8, and an away game against Norwood on Sept. 10.

The Lady Senators lost to the Lady Hawks in three sets, starting off with a strong 25-17 win for the first set. They couldn't cinch the second, losing 21-25, and ultimately couldn't win the last one, finishing 9-15 to lose the match point.

Against Norwood, though, they fared much better, beating the Jags handily in two sets where Norris won 25-7 and 25-9.



Clinton Middle School

Clinton has been having a breakout of a season, winning the rematch against Norris Middle this week, despite losing the home court advantage.

The Lady Hawks gave a shaky start, losing the first set 17-25 before coming together to win the second set 25-21 and the match point 15-9.

Clinton also traveled to LaFollette, winning 2-0. Clinton had its final game of the season against Horace Maynard Middle School, winning two back-to-back sets 25-22, 25-20.

The Lady Hawks are 10-3 for the season.