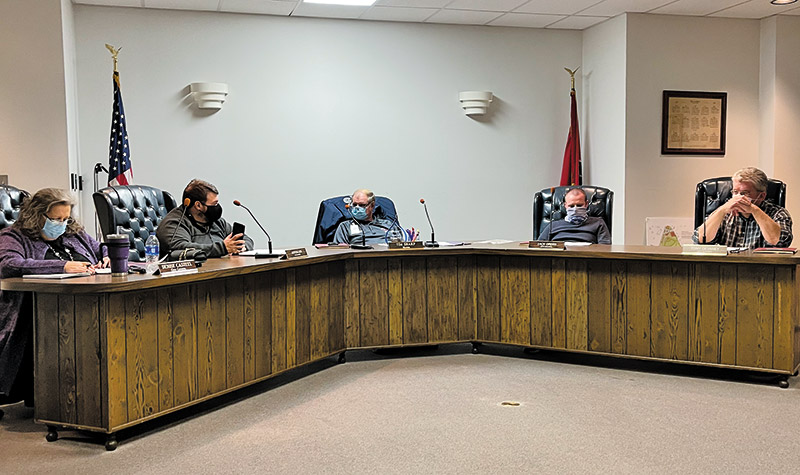 Rocky Top's annual audit of the city's finances found no issues and noted that its Water and Sewer Department operated "in the black" for the second year in a row, according to a report from the outside auditor to the City Council last week.

J.R. Cates of Mitchell Emert & Hill auditors of Knoxville gave the report to the council, saying the examination of the city's 2019-2020 fiscal year finances "did not find any material errors in the financial report."

The auditor noted that the city had total assets of $9.369 million on its books, and just $750,000 in long-term debt.

"We found no issues warranting attention," Cates told the councilmembers.

He also praised the work of City Manager Michael Foster and City Recorder Kari Bates for their handling of the city's finances, including their work to bring the Water and Sewer Department into positive financial status for the second year, reflecting the period since they were hired for their positions.

The council added new member Zack Green last month to replace Nathan Dison, who moved out of the city and chose not to run again. Green won his seat on the council in the Nov. 3 General Election, which also saw Councilman Juston Job win re-election.

The other two councilmembers – Denise Casteel and Tony Devaney – will have to run in 2022 to hold their seats. Devaney was appointed last year to fill the unexpired term of another councilman who resigned. Mayor Tim Sharp will also need to face re-election in 2022 to continue holding his position.

In other business Thursday, Jan. 21, the council approved a resolution to apply for a $630,000 Community Development Block Grant for water and sewer improvements, which would require a 5-percent local match for a total of $663,000.

"We feel really good about this," Foster said on the city's chances for winning the grant this year. The city has been upgrading its sewer lines in the past couple of years.

Council members also approved a resolution to refinance a bond issue for a lower interest rate on the $66,400 balance, for money spent to buy a bucket truck, police cars and public-safety equipment.