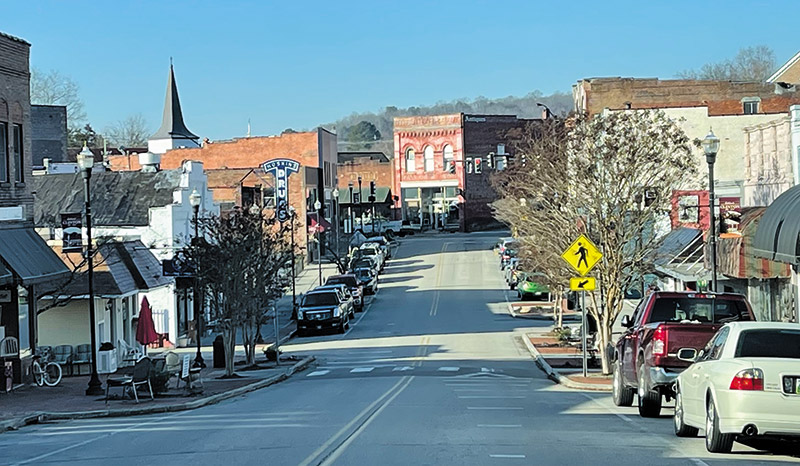 Clinton's downtown merchants will celebrate Valentine's Day this Saturday with a special daylong Sweetheart Sale at the shops on Main and Market streets.

Hours are 10 a.m. to 5 p.m., and all of the 20-plus stores are participating, said Donna Raines, president of the Historic Downtown Clinton Merchants Association and operator of Burrville antiques on Market Street.

"All of the shops will be offering sales and specials, with lots of Valentine's-themed merchandise available," she said. "We're doing this to promote the great small businesses here on Main and Market streets.

Because of COVID-19, there will be no street vendors, but many of the businesses will have tables on the sidewalks in front of their shops displaying sale merchandise, she said.

"Our shops have everything from new home décor to clothing, gifts, boutiques items and antiques, Raines said. "There is truly something for everyone, and every store is different."

Because Saturday is expected to be cold, there will be no food trucks operating in the downtown area, she said.

But Ham N Goodies will sell from a tent on Market Street if it's not raining or too cold, and will operate inside one of the shops if the weather otherwise. The mobile business will be selling its "fabulous lemon cookies," Raines said, along with chocolate chip, oatmeal-raisin and sugar cookies.

"We are encouraging everyone to eat lunch at Hoskins Drug Store on Saturday," she added

Burrville will give a free candle to the first 12 customers to spend $25 or more in the store, Raines said.

At Hoskins in the Flat on Market Street, manager Mollie Farrar said there will be lots of Valentine's-related items ready for customers on Saturday.

"We have our Valentine's bouquets already made up and ready to go, and little candy baskets, along with what we call 'permanent florals' in a keepsake box for valentines," Farrar said. "They range from $35 up.

"The bouquets come with roses, tulips or magnolias, and are in the same price range," she said. "Our candy baskets start at $6, and they come filled with vintage candies and Moon Pies, things like that."

Hoskins in the Flat will be putting together more special items for the Sweetheart Sale, she added.

Check the Facebook page for the Historic Downtown Clinton Merchants Association for updates and additional information about Saturday's sale.