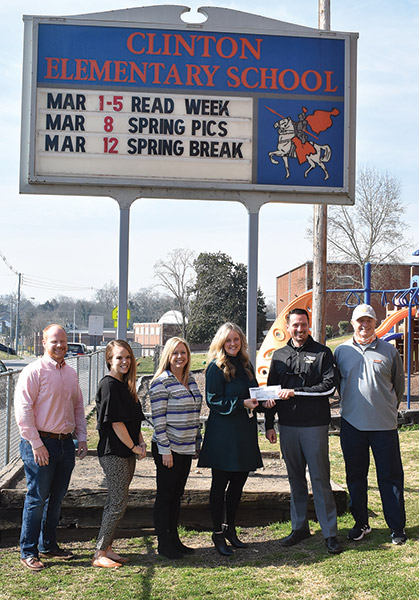 Clinton City Director of Schools Kelly Johnson can stop holding her breath every time a custodian has to change the wording on the sign in front of Clinton Elementary School.

Last Wednesday, Mark Troutt, general manager of Rusty Wallace Chevrolet in Clinton, handed the city school system a check for $20,000 to purchase a digital sign for the school.

"Every time one of our people had to drag out a ladder and change that sign it was nerve-wracking," she said.

"And that sign is important for us to communicate with our parents."

Now that sign will be changed from inside via a computer — no ladders required.

Troutt said he thought it was important for the dealership to do something for the school system — especially since there are so many employees at Rusty Wallace Chevrolet sending their children to Clinton schools.

"I'm glad we are able to do this," he said during the check presentation.

No timeline has been set for when the new sign will be in place, but Thursday afternoon a mobile digital sign was parked outside of the Central Office on Hicks Street as a sort of preview of what the school will be getting.