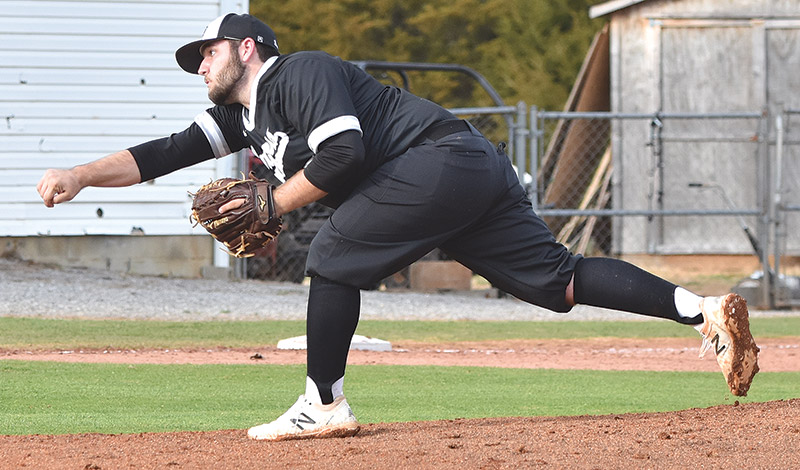 Heavy rains prevented the CMS Dragons from getting any games in during the week. but the sun was shining on Saturday, giving them the opportunity to travel to Northview Academy for a district doubleheader.

GAME 1: The Dragons started out strong with a six-run lead in the fourth inning and held on for an 8-6 victory over Northview.

Northview wasn't going to go out quietly though, as it scored five runs in a failed comeback attempt. Alex Duggins brought the Dragon heat, opening the game on the mound for CMS.

The right-hander went two-and-two-thirds innings, allowing one run on two hits and striking out four. Camden Britton threw two- and-a-third innings in relief out of the bullpen. Hayden Harrell led the Dragons to victory by driving in five runs, as he was 2-for-2 at the plate.

He battled in the first inning on a 3-2 count, sending one to deep left, scoring three runs. He came back in the fourth inning with a single, scoring two runs on a line drive. Overall, the Dragons tallied seven hits, with Britton and Harrell managing multiple hits each.

The Dragons stole five bases during the game. Two players stole more than one each. Aden Golden led the way with three.

GAME 2: The Dragons walked away victorious over Northview, 5-1.

In the first inning, the Dragons got their offense started when Jake Rittenberry drew a walk, scoring one run. In the bottom of the second inning, Northview rallied tying the game at 1-1.

The Dragons pulled away for good with one run in the third inning as Rittenberry singled on a 1-0 count, scoring one run.

Golden led things off on the mound for the Dragons.

The righty went two innings, allowing one run on no hits, striking out three and walking one.

Rittenberry, Brennan Tipton, Brent Schaefer, Levi Smith and Golden collected one hit each to lead the Dragons to a second victory on the day.

The Dragons tore up the base paths, as two players stole at least two bases. The Dragons had zero errors in the field.

The Dragons will be back at it at home at 6 p.m. Wednesday, March 24, against Campbell County.

The team suggests that fans bring their families to the field and enjoy a hot dog or two while watching these young men battle for bragging rights.