A 100-percent solution took Daniel Ambercrombie to valedictorian of Clinton High School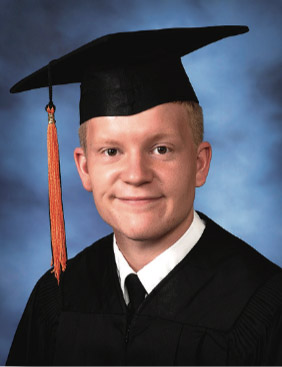 Daniel Ambercrombie never thought about being valedictorian of Clinton High School.

He just planned on giving 100-percent at everything.

"Whatever you do, put 100-percent into it," Ambercrombie said. "Because that's what you'll get out of it, and it will make you feel good about yourself."

Ambercrombie will be at the University of Tennessee in the fall majoring in mechanical engineering. He said his experience with Clinton's JRROTC program fits in well with UT's, plus UT has an excellent reputation as a school to attend if you want to study engineering.

There is also a family connection.

"My sister went to UT and she had a lot of good things to say about it," he said.

Ambercrombie said he would tell any student beginning the high school years to establish what they want to achieve early.

And then work hard.

"Establish what you want to do," he said. "Whatever that may be, set your goal for that, and give 100-percent."

Getting to the top of the class takes work — hard work — and it takes sacrifice, but Ambercrombie said you have to take in everything.

His best memory from his years at Clinton High School came during a football game when the CHS Dragons were playing Knoxville West High School.

The game was during the season of his senior year.

"Just being in the student section, the atmosphere was great," he said. "I'll always remember that."

Ambercrombie said he's got his speech ready for Friday night's graduation.

It will rely on history and perseverance.

And always giving 100-perecent.