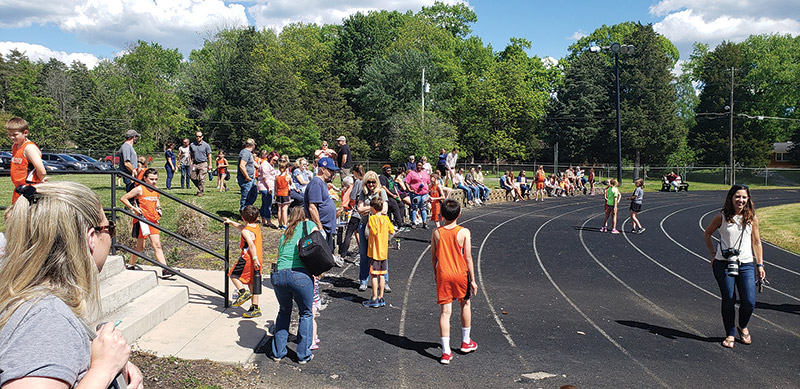 The Clinton Blaze and Lady Blaze had some intrasquad time trials at a meet Thursday at Clinton High School.

Clinton City Schools Athletics Director E.T. Stamey said he couldn't have been happier with the day.

Last week's meet was held with the help of both the Clinton High School track teams and the Dragons football team,

Stamey noted that he was also pleased with the parental and community support.

"We had parents all over the place and we had help from the Clinton High School track team and the Clinton High football team," he said.

"We had time trials because we timed the athletes in each of their events."

The Blaze and Lady Blaze track teams will conclude their spring seasons on Thursday afternoon after school with a practice session.

Blaze Bowling League: The Blaze's intramural league is now underway and in its third season. The league is coordinated by Coach Tammy Thatche.

Teams include The Turkeys, Gowen, Fornite Card; McDonald's, the Dragons, Sunny Day, Hyperid's, Flop and Gutter Central.

The 2021 season concluded May 12.

Blaze coat drive: The Blaze coat drive is ongoing. To donate, message CCS Athletics Director Stamey on the Clinton City Blaze Facebook page.

Blaze Boys basketball camp: The Blaze boys basketball camp will be held in July.

Blaze and Lady Blaze continue to get community support: Stamey said that fundraising for the athletic program continues to flourish despite financial hardship caused by the coronavirus pandemic.