After low turnout at job fair, employers still seeking workers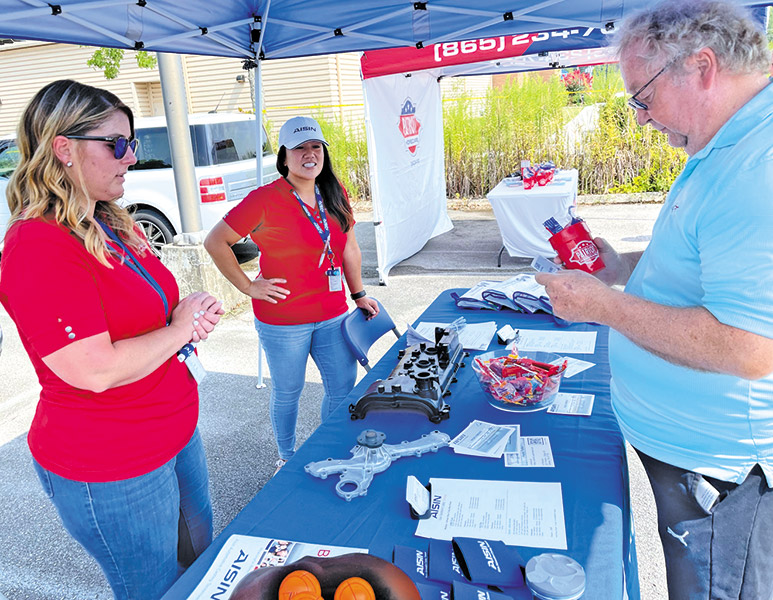 Plenty of jobs in a wide range of food, retail and manufacturing occupations are still available throughout Anderson County as employers struggle to find the necessary workers to keep their businesses going, according to the Anderson County Chamber of Commerce.

"Just about everyone is looking for help," said chamber spokesman Jared Forgety. "You can drive through any of our industrial parks and see 'Now Hiring' signs up in front of just about every one of them."

An indication of how tough the job market is — for employers, not employees — was underscored by the light turnout of potential applicants during a recent chamber job fair held next to Anderson County High School.

Forgety said that only about 150 job seekers showed up to visit the booths set up by more than 30 employers seeking to fill positions during the job fair.

"Turnout was not what we had hoped for," he said. "We have a job fair that maybe 150 people came to. It's the nature of where we are currently. There's always something going on with jobs through the Tennessee Job Center and businesses looking to hire."

Companies looking for workers at the job fair ranged from restaurants such as Buddy's bar-b-q and Subway to service employers such as Quality Private Duty Care and manufacturing plants such as Aisin Automotive Casting and Shawmut Advanced Materials.

Buddy's needs cooks, lobby attendants and cashiers, said Andrew McNamara, general manager of the Clinton location.

"We're looking to hire and grow here in Clinton," he said.

Lee Armstrong of Quality Private Duty Care said the company is looking for nurses, homemakers and CNAs (certified nursing assistants).

"We've seen a good quality of applicants, but we need more," he said at the job fair.

The chamber held a similar event at the Anderson County Fairgrounds last September, in which 24 employers offered more than 600 available jobs.

Turnout was low then, as well, something the chamber hoped to improve upon — and actually did, somewhat — with the latest event.

Job recruiting has been a problem of late, especially since the pandemic struck early last year. That's in part because of lucrative federal supplementary unemployment benefits that, for a while, helped to pay people up to $875 a week – tax free – to stay at home.

That later dropped to $575 a week, but that still was more than most employers were offering people to come back to work. State-only benefits don't exceed $275 a week.

The extra federal payments were ended July 1 in Tennessee, so employers are hoping that many who had been receiving those benefits might come back to work.

"With the unemployment benefits, it has been hard to find workers," Amanda Moles, human resources director for the Formall Inc. manufacturing plant on Lake City Highway, said during last September's event. "The job fairs have been slow."

For those who didn't make it to the job fair, there are still plenty of opportunities to find jobs, Forgety said.

The Chamber of Commerce lists many of the open positions on the job board on its website, andersoncountychamber.org/jobs.