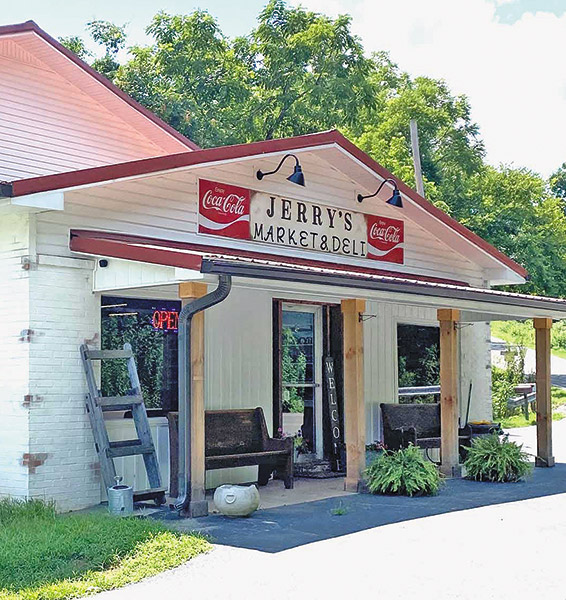 Ronnie Miller, whose family owned and operated Miller's Restaurant in downtown Clinton for more than 25 years, said Monday that he has bought the former location of Jerry's Market & Deli on Sulphur Springs Road, and will open a deli and café there in January.

The new business will be called Miller's Market Café, and will replace the Jerry's Market & Deli business that was opened just two years ago by Nate Ferguson, his wife, Ashley, and Nate's dad, Vern Ferguson, after they bought what was originally known as Jerry's Market.

"We're going to continue with the deli sandwiches, but we're going to add daily home-cooked specials, such as meatloaf and chicken and dumplings," Miller said.

"We're planning to do breakfast, too,' he said. "We will open at 7 a.m. and close at 3 p.m. Monday through Friday. But we have plans to extend our hours later on, and possibly open for Sunday lunch. But we will not be open on Saturdays.

"Maybe in the spring we can begin staying open a few evenings," Miller said. "We also plan on adding more tables, and making the building available for small gatherings of 20 to 30 people."

Miller, who has been the football coach at Clinton Middle School and an assistant football coach and teacher at Clinton High School, said he's going to be changing careers to take on the restaurant.

"I'm leaving teaching to do this full time," he said. "I may continue with some coaching. But we were in the restaurant business about 25 years. My parents started Miller's Restaurant, but sold it in 2003. It's now the Apple Blossom Cafe."

Vern Ferguson will be staying on to help get the café started, at least through February, Miller said. Ferguson has been the chef at Jerry's since it opened, and had built up a following for his daily specialties, many of which came with a Southwestern accent.

"He does a great job, and hopefully we can carry on with what's he's built up," Miller said of Vern Ferguson.

Jerry's Market & Deli closed Nov. 30, and the Fergusons are cleaning up and moving their possessions out of the store, Nate Ferguson said.

Miller said he also plans to set up a food truck as a "mobile café to sell some of the food we prepare at the café."

Initially, there will be two employees helping Miller in the café, besides Vern Ferguson, he said.

Nate and Ashley Ferguson bought the former Jerry's Market in August 2019, and remodeled it, adding a commercial kitchen and a gourmet chef there – Nate's dad, Vern – to do most of the cooking.

Jerry's Market & Deli combined a daily hot lunch special with a menu of deli-style sandwiches, fresh-made to order, for lunch customers. The business had barely gotten started when the COVID pandemic hit.

Vern Ferguson had recently retired as chef at the Gaylord Texan resort in Dallas, and decided to move to Clinton to help his son in the new venture. He has been living in an apartment over the store. The Gaylord Texan is similar to the Gaylord Opryland Hotel in Nashville, with the same owners.

The previous owner, Chester Cox, ran the business as Jerry's Market. Nate Ferguson moved to Clinton in 1996 from Laguna Beach, California, after completing his sophomore year in high school, and began attending the nearby Clinton High School.

"This is where all the kids would go after school," he said.

Vern Ferguson was running the store most of the time on weekdays while Nate and Ashley Ferguson were working their "day jobs," Nate said.

Nate Ferguson services medical equipment, and Ashley Ferguson works as a dental assistant in Oliver Springs.

Although he grew up in Tucson, Arizona, Nate said his maternal grandparents, Walter and Doris Bullock, lived in Clinton, and he spent many summers here.

While he was visiting during summer 1996, Nate called his parents and told them he was staying in Clinton.

Shortly after that, Nate met Ashley Blakney at church, and the two got married in 2001.

They have been raising their two children in Clinton.