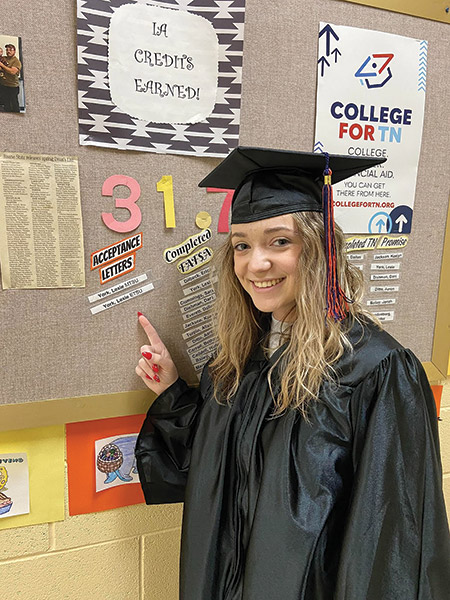 The Anderson County Innovation Academy has had its first student of the class of the 2022 school year qualify for graduation.

Lexie York is graduating from the Bridge Academy with honors, and is the first in her class to accomplish all the requirements for graduation.

Lexie is a Ready Graduate (she has met the ACT score benchmark) and has already been accepted by two universities.

She was also a member of the JTG Program for high school students who also work part time.

Throughout her time in the Innovation Academy, Lexie exhibited great leadership skills in the classroom, often contributing to the staff regarding changes and improvements in the program.

Sheila Skeans, ACIA counselor, had this to say about the early graduate: "Lexie started in the online program at home but realized that she needed more structure than online learning from home required, so she asked to move to the BRAC room. This was a mature decision that ultimately helped her earn her diploma."

Lexie will have to wait for the actual diploma even though she is ready to graduate now, as the Innovation Academy graduation ceremony won't be held until 7:30 p.m. Thursday, May 12, in the ACHS auditorium.