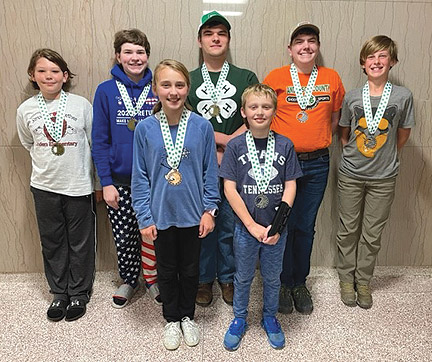 Anderson 4-H'ers have been learning the fundamentals of wildlife and fisheries management as they prepare for the wildlife judging contest, the newest judging team being offered in Anderson County 4-H.

Rebecca Cavender is the volunteer leading the program that teaches students how to identify wildlife common to our area and learn management practices utilized to manage wildlife populations.

Members utilized that knowledge in the Anderson County 4-H Wildlife Judging Contest held in April.

Top honors awarded in the contest included:

Junior: 1st – Will Cavender, 2nd – Blaine Ogan, and 3rd – Alice Ogan

Intermediate: 1st – Caden Hill, 2nd – Isaiah Kimball

Senior: 1st – Samuel Alvis, 2nd – Isaac Phillips

Members will advance to the regional contest on May 20 where they will compete with teams from the East Tennessee area.