Jordan Jeffers will lead ACHS boys hoops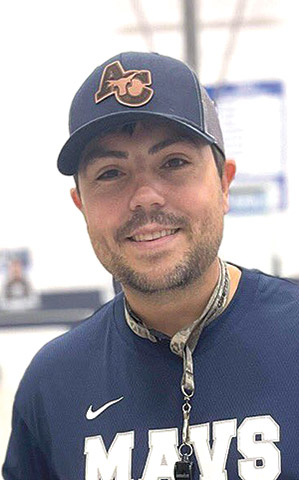 After six seasons as the head coach for Scott High boys basketball, Jordan Jeffers chose to move on from his alma mater for the same job at Anderson County High School.

Jeffers is coming off an impressive run with the Highlanders, finishing 25-10 in the 2021-2022 season and reaching the region semifinals in each of the past three seasons. Anderson County is in the same district as the Scott High Highlanders.

Jeffers ultimately was pulled away from Scott High after a vacancy at Anderson County led the staff to pursue him.

"It was the leadership," Jeffers said. "Meeting with them and hearing their vision and what their expectations are for Anderson County boys basketball and their athletics in general, they care about it, and that was a huge selling point."

After weighing his options, he felt that it was the right time to move on and start something new, he said.

"It was something the Lord had presented, and it was kind of out of my hands," Jeffers said. "I didn't necessarily pursue the job, but after sitting down and talking to them, it just seemed like a good time. I can still live in Scott County and make the drive, and Anderson County just kind of sells itself. It's a great school, but I think it was the people that really sold me."

Now, Jeffers looks to establish his presence in the program. As the dead period begins and summer practices are about halfway through, he feels that he has made some big strides with his team and looks forward to the continued growth as the season gets closer.

"There's no secret sauce; it takes time," Jeffers added. "Building relationships doesn't happen overnight. Like I told the guys when I first met them, I chose them, they didn't choose me. It's my job to try to do good this summer, and I hope I've done that."

Changes can be equally tough for the coach and the players. Getting the players to buy in is one of the most-difficult processes throughout all levels of sports, and Jeffers hopes to mix some similarities from the previous coaching staff with his own twist.

"Everyone wants to be a coach that their guys like playing for," Jeffers said. "But at the same time, it is hard because the same coach had been there for a long time. The good news is that a lot of things we do are similar, but there are a lot of things that are different. I think keeping Trey Bingham on staff is a big deal helping with the transition because he knows the guys and there is a level of comfort with him being there."

The key to getting players to buy in, according to Jeffers, is to show his team the things that matter to him and holding them to that same standard. He looks for a sense of rigidity in his core principles centered around toughness and always putting in maximum effort.

"Good programs and good teams may do different things offensively and defensively," Jeffers said. "But they have core principles that they hang their hats on, like being tough, playing hard and for each other. All good programs do those things."

Jeffers and the Mavericks have a vision of competing at the top of their district year in and year out.

But, as Jeffers noted, there is no secret sauce to reach that goal.