'Cats end two-game skid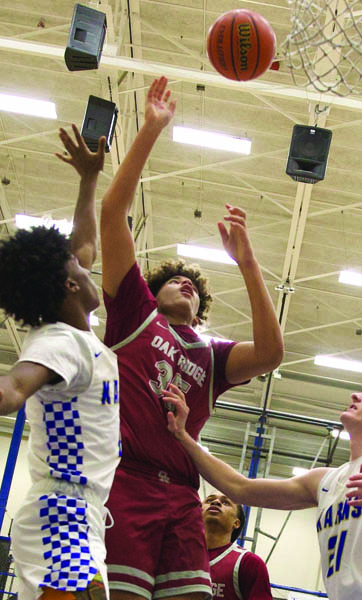 A two-game losing streak came to an end for the Oak Ridge High School boys basketball team Friday night.

The Wildcats got a big win when they needed it most as they edged Karns 67-64 on the road.

The Beavers are one of the area's most-talented teams, and came into the game riding a crest that saw them win five consecutive games and seven of their previous nine contests.

It was the third-consecutive road game for the Wildcats (14-3 overall, 3-1 in District 3-4A), who opened the week with a 59-57 loss at West High in Knoxville and dropped their previous contest at Cleveland (53-33) on Saturday, Jan. 7.

"We kind of struggled a little bit, so I feel like we just grinded one out tonight," ORHS Coach Aaron Green said. "We just found a way to win, and I thought we did a pretty good job defensively.

"They're very good. They're talented. I knew that before the year started. They've got a lot of guys back."

Brennen Scott, who missed the Wildcats' two previous games due to injury, returned to the lineup against the Beavers and scored eight points. ORHS's leading scorer, he knocked down a pair of jumpers from long range.

Grayson Strader led the Wildcats with 18 points. Ray'Quan Watson added 15 and converted all six of his free throws over the final eight minutes of the contest. Cooper Wilson, a sophomore post player, finished with 13 points.

Oak Ridge returned home to face Campbell County Tuesday night, but results were unavailable at press time.

The Wildcats host Knoxville Central Friday.