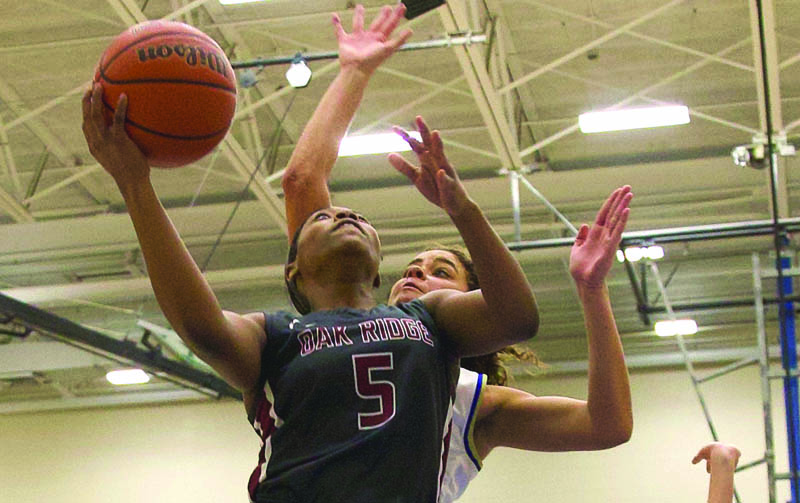 After struggling early, it seems that Oak Ridge High School's girls basketball team has found its stride.

The Lady Wildcats are in the midst of a seven-game winning streak as they notched a pair of victories on the road in Knoxville last week.

ORHS is also in first place in the District 4-AAA standings after edging Karns 53-50 on Friday night.

With the win, the Lady Wildcats improved to 10-8 overall and 4-0 in district play.

Oak Ridge fell behind 42-35 early in the third quarter.

The Lady Wildcats, however, would storm back as they went a perfect 8-for-8 from the free-throw line in the fourth quarter.

They were 9-for-13 from the charity stripe in the contest. They opened the final eight minutes with a 14-2 run.

A trio of sophomores carried the offensive load for the Lady Wildcats as Ayana Porter led the way with 16 points. Ze'Yana Stewart added 14, and Jenna Johnson finished with nine against the Lady Beavers (12-9, 3-1).

Coach Paige Taylor has been impressed with her team's ability to battle this season.

"We've had to fight to win a lot of basketball games," she said. "We've had to fight to come back. I just feel like these girls have that fight in them. They have that energy. They have that want-to.

"We dug a hole that we shouldn't have been in, but they fought their way out of it," she said.

The Lady Wildcats opened the week with a 73-18 league win over West High in Knoxville on Tuesday, Jan. 10.

Oak Ridge hosted Campbell County Tuesday night, but results were not available at press time.

The Lady Wildcats begin the second half of league play when they host Knoxville Central Friday night.

Oak Ridge topped the Lady Bobcats 72-53 in Fountain City in the earlier meeting this season.